This act preformed during the 2018 festival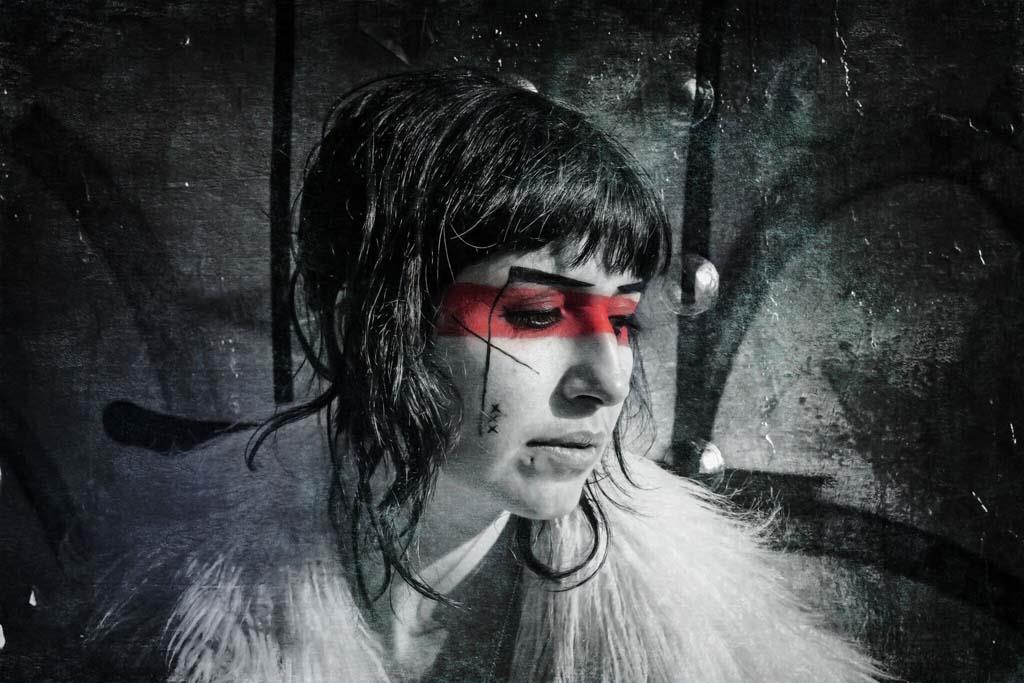 About MeMeDetroit
Sitting somewhere between sleazy grunge and power indie, MeMe Detroit oozes sultry, guitar driven hooks with a head turning vocal. Since her 2016 debut album release "Live to Love You'll Love to Live", MeMe has been pulling in fans with a magnetism that is both eloquent yet effortlessly cool.
Her summer single "How she runs", written for Writer/Director Steven Murphy's feature film "My Saviour", was released on MeMe's own founded label SoulRock Central Records on July 28th 2017. The (requested) 'eighties feel' track weaves a tale of lust, love and fear of rejection, inspired by the UK nightlife MeMe witnessed from behind the booth working as a DJ.
"...'How She Runs" shows MeMe as both silently observational, and fearlessly immersed. It's exciting." - Tracks of the week, Gigslutz
5/5 Stars - "How she runs" Grrrls with guitars
"MeMe has a gripping energy that grabs your gaze and holds it." - Leigh Sanders,Express & Star
"......an artist that is writing way beyond her years..." - Adam Zindani, Stereophonics
Last single, 'Ashes to Ashes' released November 10th 2017 was premiered by 'Get in her ears' and described as "A raw and impassioned take on the Bowie classic." Production for the next E.P release is currently underway with the next single 'Soc Med Junkies' due out in March on SoulRock Central Records and backed by End of the trail creative. You will be able to catch MeMe Detroit on the live circuit as she tours in conjunction with the new releases.
Previous support slots include bands such as Dead Sea Skulls, Piano Wire, Fun lovin' Criminals and Asylums. Stand out shows include The main stage at Moto GP, Silverstone, The O2 Academy, Dublin Castle, The Finsbury pub for 'Get in her ears' and Jurassic Field.
Members
MeMe Detroit: Guitars / synth
Barney Such: Drums
Ross Adams: Bass

MeMeDetroit on the web
Website: http://memedetroit.com
Facebook: https://Facebook.com/memedetroitofficial
Twitter: MeMeDetroit
SoundCloud: https://soundcloud.com/memedetroit
Bandcamp: http://memedetroit.bandcamp.com