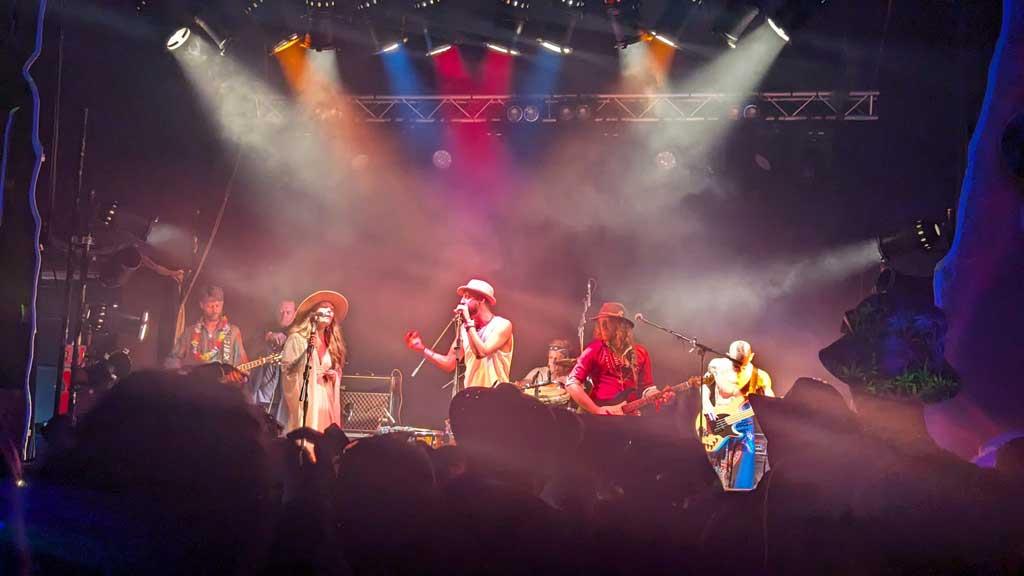 About Arcadia Roots
Arcadia Roots are a Worcestershire based band who's music is a combination of reggae, trance-blues and rock.
The lyrical content of the music also reflects the band's extensive travels. Themes cover some current political and environmental concerns (fracking, trophy hunting and religious indoctrination) to time-honoured topics such as love, lust and the search for meaning.
The band write all of their own music and their live performances can only be described as infectious and tribal.
Members
Dave Small: Percussion
Danny Gauden: Lead guitar
Tom Callinswood: Lead guitar / cigar box
Joshua Terry: Bass guitar

Arcadia Roots on the web
Website: www.arcadiaroots.com
Facebook: https://facebook.com/Arcadiarootsonline/
Twitter: @Arcadia_Roots
SoundCloud: https://soundcloud.com/arcadia-roots
Instagram: @arcadiaroots
Bandcamp: https://arcadiaroots.bandcamp.com/