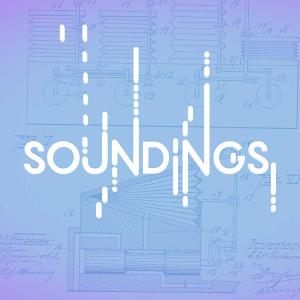 Bringing the foremost experimental mechanical musical instrument makers and performers to Worcester.
Soundings is a yearlong programme of events funded through Arts Council England's National Lottery Project Grants and is running as part of the 2022 and 2023 Worcester Music Festival.
The event series, hosted in St Swithun's Church, will welcome several artists who will deliver a series of 'Show & Tell' sessions and evening performances.
The series of events will continue over the coming twelve months, with the next event taking place on 19th November.
Soundings #2
Saturday 19th November 2022
The second Soundings event features the amazing Sarah Angliss. Alongside your host, instrument maker Sam Underwood, Sarah will deliver a Show & Tell, discussing and demonstrating their creations, followed by performances.
Performances will follow the Show & Tell session after a brief interval. Tickets for this event cover both elements. If you are low/unwaged, you are invited to pay what you can by donating upon arrival, subject to availability. No questions asked.
Doors: 5:30 pm
The incredible line-up:
Sarah Angliss
Sarah Angliss is a composer and performer who uses a highly distinctive blend of acoustic instruments, bespoke electronics and her own hand-built music machines. Sarah combines these to create compelling, forward-thinking music that also echoes the sonorities of the past.
Sarah works internationally, creating work for film, theatre, opera and her own live performances, as well as for museums, galleries and community arts events. In 2021 she received an Ivor Novello Visionary Award for her work.
ams
Soundings host and musical instrument designer Sam Underwood will showcase his latest creation: ams, his ever-evolving acoustic modular system. It takes the form of a modular synth, but all sounds produced and shaped are done so acoustically. This will be the first-ever live performance using this novel musical instrument system.
*Please note, this event will be filmed throughout.
We are also interested in hearing from any local musical instrument makers who would like to show their work as part of a short 'open session' at each event. Please complete the contact form to register your interest.
"Real cool & imaginative – more of this in Worcester please!" – Rosanna
Please complete the enquiry form below to register your interest
---
Support for this project has come from Severn Arts with investment from the Arches Worcester project, which is funded by the Cultural Development Fund – a DCMS / Arts Council England fund.