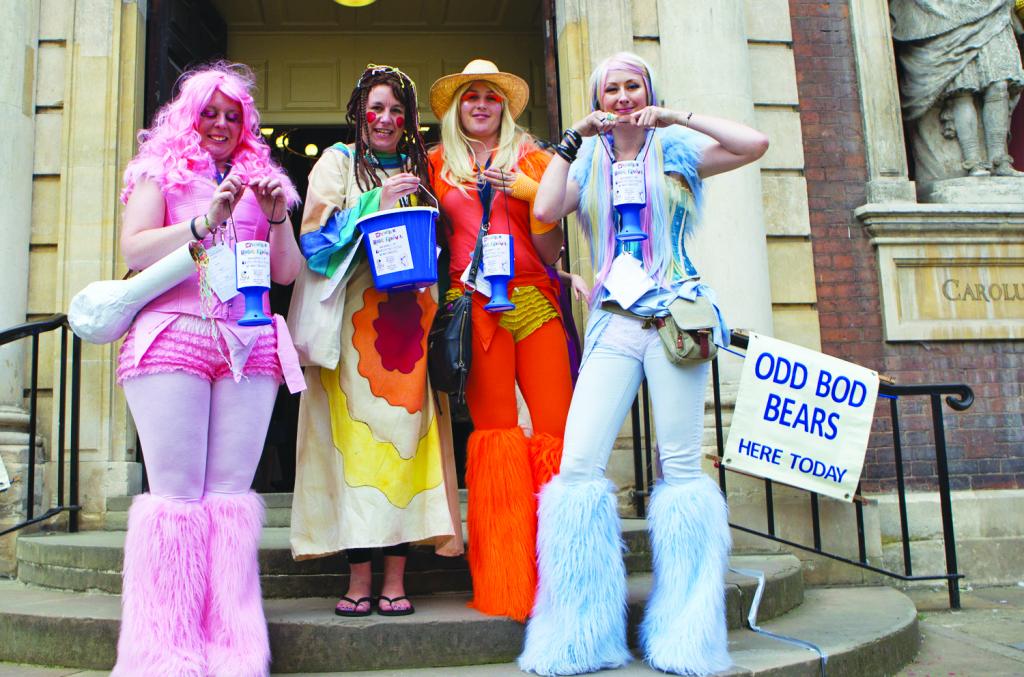 If you see one of our fabulous, fancy dress-clad charity team out with their collection boxes over the festival, it would be great if you could spare a few beans for our charity of the year.
All money raised through donations and raffle tickets will go to Worcestershire Young Carers, which supports 7-25 year olds who might be looking after a physically disabled relative or helping to raise siblings in a home where a parent has mental health problems.
httpv://www.youtube.com/watch?v=ofFatYwBh-g
With nearly 3,000 young people in Worcestershire providing some level of care and the fact that the charity receives funding from the local council to pay for a basic staff team, but has to fundraise for everything else, we hope you'll agree this is a hugely worthwhile cause.
RAFFLE PRIZES
Raffle tickets are available at The Lamb and Flag, The Farriers Arms, St. Swithun's Institute Halls, The Chestnut and Worcester Arts Workshop. To be drawn on the 5th of September.
EXPERIENCE A
Nozstock – 2 weekend tickets for 2015
Lush – smellies
Webbs – £5 voucher
Café Bliss – meal for two
EXPERIENCE B
Sunshine Music Festival –
2 weekend tickets for 2015
Worcester Racecourse –
4 county enclosure tickets for 2015
West Midlands Safari Park –
2 admission passes
Amigos – free bottle of wine voucher
EXPERIENCE C
Simon and Garfunkel Story –
2 tickets (Malvern show)
Casablanca – wine tasting for two
Fat Lip – lady's bag
Puccini's – lunch for two