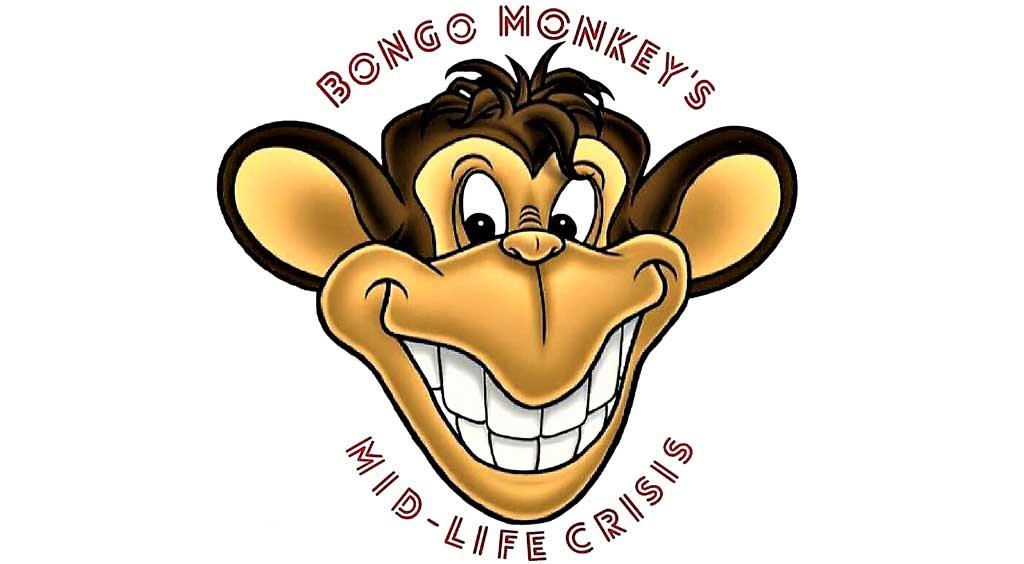 About Bongo Monkeys Mid Life Crisis
Four middle aged blokes who got together to form a 'PopFunkSoulRockReggae' band because our wives wouldn't let us have motorcycles!
With a surprising amount of musical talent, we write, create and perform our own original music and covers when required. With a full mix of genres, from Pop to Reggae to just downright catchy, we'll make you want to be in your own 'boy band'!
Members
Kev 'Cap'n' Styles- Vocals / occasional percussion
Paul 'Janice' Browning- Guitar / backing vocals
Craig 'Mutley' Hammond- Bass / backing vocals
Dunstan 'Animal' Power- Drums / box banger
Bongo Monkeys Mid Life Crisis on the web
Facebook: https://facebook.com/pg/BongoMonkeyMLC/