Worcester Music Festival is inviting intrepid snappers who want an edge in its annual photography competition at the three-day event in August to take a shot and join a free masterclass this month.
With three rocking bands lined up as subject matter, the invaluable workshop is set to take place between 1-4pm on Sunday, July 27 at Worcester Arts Workshop and will, this year, be packed with even more practical sessions in response to feedback from last year's successful workshop.
Ultimately, the afternoon session aims to better prepare those who want to go in for the festival's photography competition, which gives entrants the chance to win a gift voucher for a camera store courtesy of competition sponsor Child Care Bureau, which provides vital services county-wide.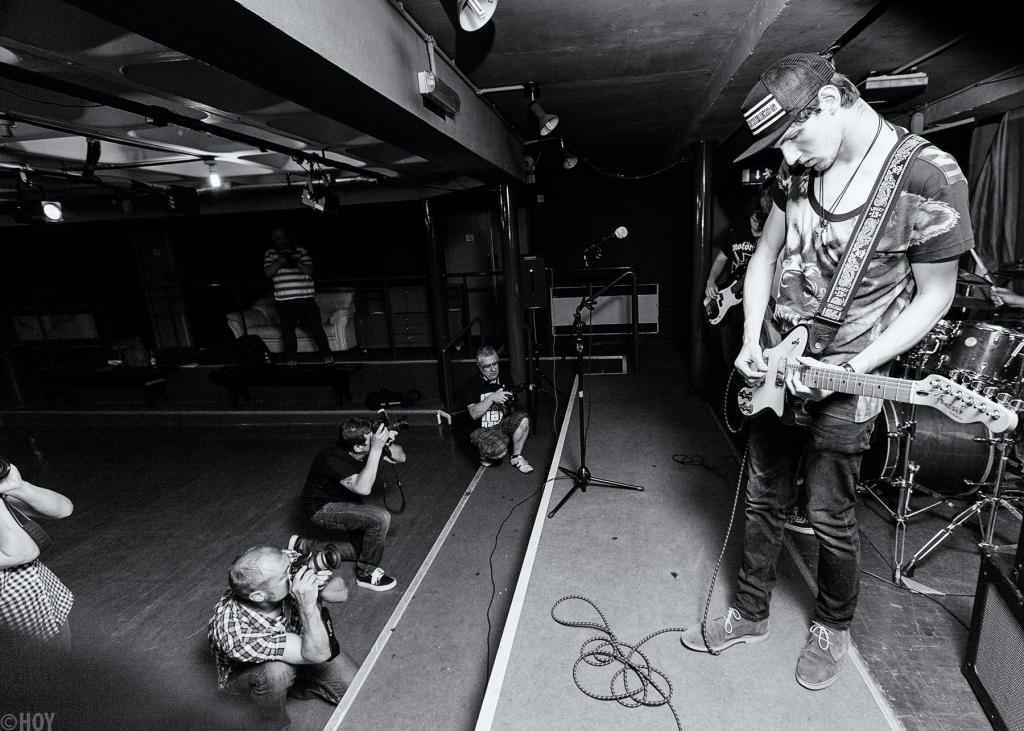 Masterclass leader and accomplished gig photographer Mark Hoy, who won the Worcester Music Festival competition in 2009 and has been a judge for three years, said: "This action-packed workshop is for beginner and intermediate photographers who want to learn how to use their camera more effectively and, ultimately, take better photos at this year's festival.
"There will be some technical stuff, but the emphasis will be on taking and creating photos under different lighting conditions and when light is poor, as is often the case, when to use and not use the flash, tips on where to stand and what to look for, etiquette, and the chance to get feedback.
"To take part, you don't need an SLR, but please bring your camera manual if you are unsure of how to work your camera, and we can help you change your camera settings at the workshop. Also, if participants have an external flash, it would be useful to bring it along."
At this year's pre-festival workshop, participants will get to practice their skills on local hip-hoppers Calm Like A Riot, roots-rock singer-songwriter Wes Dance, and sensational singer, keyboardist and guitarist Tina V, who made number one in Reverbnation's top 10 UK artists' chart this month.
To register your free place on the live music photography workshop, please complete our online workshop registration form or email photo@worcestermusicfestival.co.uk with your name, email address and camera make / model, specifying if it's a compact or a DSLR.
There is a limit of 30 places available, so book your place early to avoid disappointment.
Looking ahead, entries for this year's Worcester Music Festival photography competition must be uploaded by Sunday, September 14, with an exhibition taking place at Worcester Arts Workshop prior to a prize giving ceremony on Sunday, September 28.