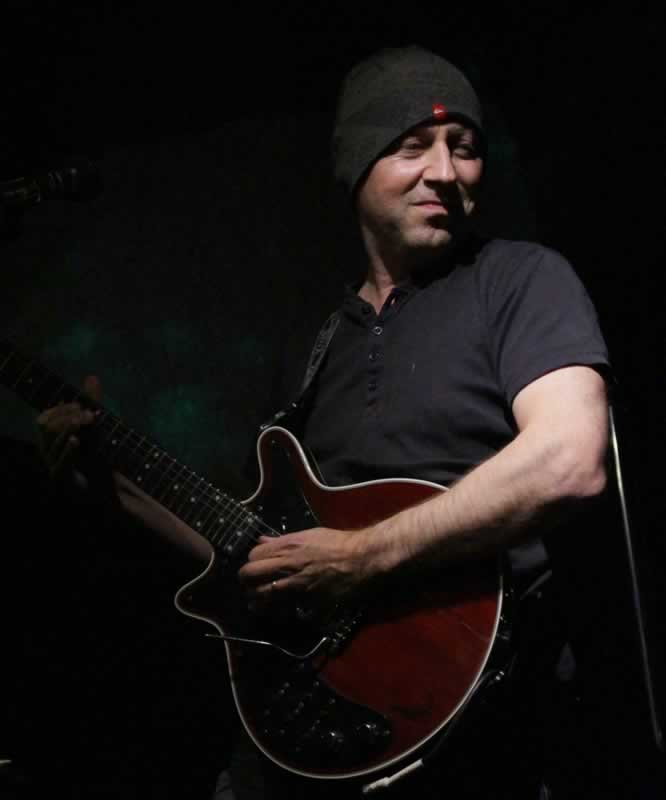 With well over 700 images submitted this year, choosing a winning photo wasn't an easy task for judges Mark Hoy, Joe Singh and Steve Johnston. But choose a winner they did and they were unanimous in their choice of Duncan Graves and his photo of Vinnie Liotta. We catch up with Duncan to get his reaction on winning the competition.
Were you confident that you were in with a chance of winning?
I was surprised that my photo won with all the other great photos that had been entered. I uploaded a few and crossed my fingers. I thought it was a good picture, but it wasn't my personal favourite. Such was the strength and depth of the competition my favourite one didn't make the top 25.
This is the first year that you entered WMF's photo comp. What made you decide to enter this year?
I saw an advert for the free live music photography workshop back in July. I'd just got a new camera, so I thought that would be a good way to learn how to capture a good photo. I have friends in bands and I often see people taking pictures at gigs and thought I'd like to give it a try.
I can't thank the lads, Steve, Mark and Joe enough for their workshop. Not only did it help me out with the technical side of photography. It gave me the confidence to click away in the intensive atmosphere that is the gig.
What will you be spending your £100 voucher on?
It'll be going towards a new lens for my camera.
What's your top tip to other photographers for
surviving Worcester Music Festival?
Don't think about taking pictures – just enjoy it.