A DRAMATIC shot of the lead guitarist of a Birmingham instrumental rock band has been voted the winning image in the 2014 Worcester Music Festival photography competition.
The striking picture of Greg Aston from Arbor Lights, who played in the Firefly during the three-day celebration of live, original music in August, is the top pick of this year's judges.
The photographer behind the image, Brendan Stephens, was presented with a £100 voucher for a camera store courtesy of competition sponsor Child Care Bureau at Sunday's awards presentation.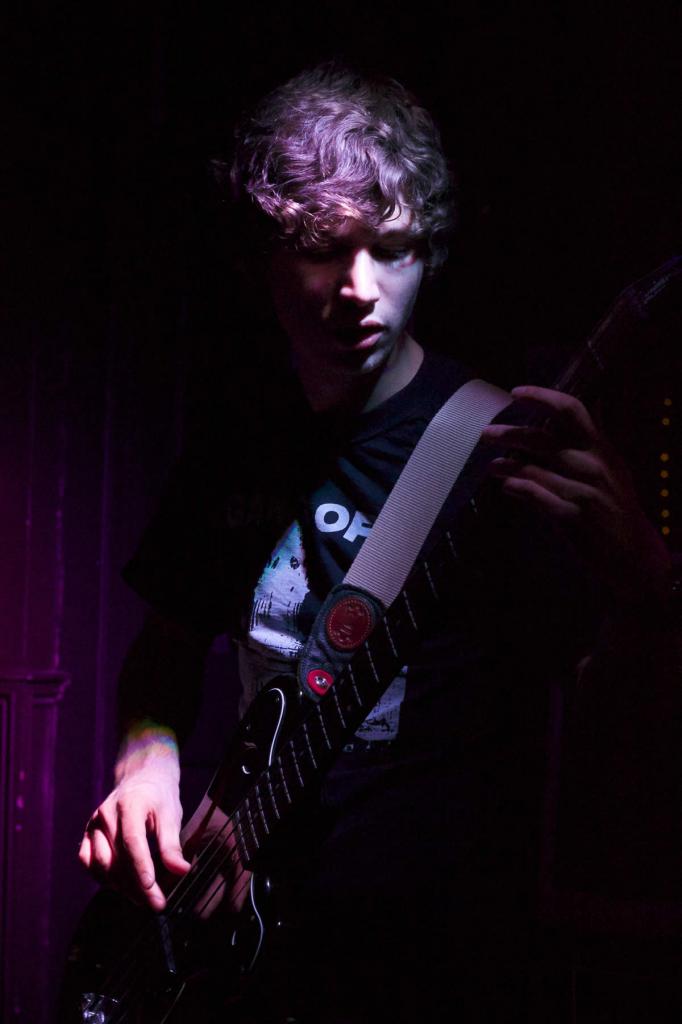 Winning photo by Brendan Stephens
On receiving his award, Brendan said: "It was the first Worcester Music Festival I'd been to and I'm well chuffed. I picked up the camera a couple of months ago after taking a four-month break because I was busy getting married and becoming a father, and I'm over the moon to have won this competition. I will definitely be back next year with my camera."
One of the judges, Mark Hoy, said: "It may seem minimalistic, but Brendan created a dramatic photo that perfectly fits the sweeping orchestra of guitar music played by Arbor Lights. The photo is not only striking to look at, but, in some ways, also reflects the light and dark side of the band."
Second prize went to Will Smith for his image of the lead singer of Kill Bill-esque band No Cars at Monroes Cellar Bar, while third place went to Carl Freeman, who impressed judges with his shot of a smiling man in a go-kart with the festival charity team outside Café Bliss.
Mark said it was possibly the hardest year for him and the other panellists, music photographers Joe Singh (www.snaprockandpop.co.uk) and Steve Johnston (www.rockmusicphotographer.co.uk), to judge so far. "The sheer quality of the photos submitted was very high," he said.
"This was the first year that none of the photos were unanimously picked by all three judges and it took two days to select the top three from our final 25 choices, with everything from solo artists, bands and a full choir to happy audiences clearly enjoying the live music to choose from."
Joe said: "The jump in the quality of submissions was helped by the thought and clarity that went into the work, which we hope was influenced by the guidelines given during this year's live music photography workshop and new competition rules. It made for more focused and thoughtful compositions, more interesting ideas and added creativity."
If you'd like to see the top 25 photographs in all their glory, get along to Worcester Arts Workshop, where they will feature in an exhibition until October 3.
Top 25 Photos Gallery