This act preformed during the 2018 festival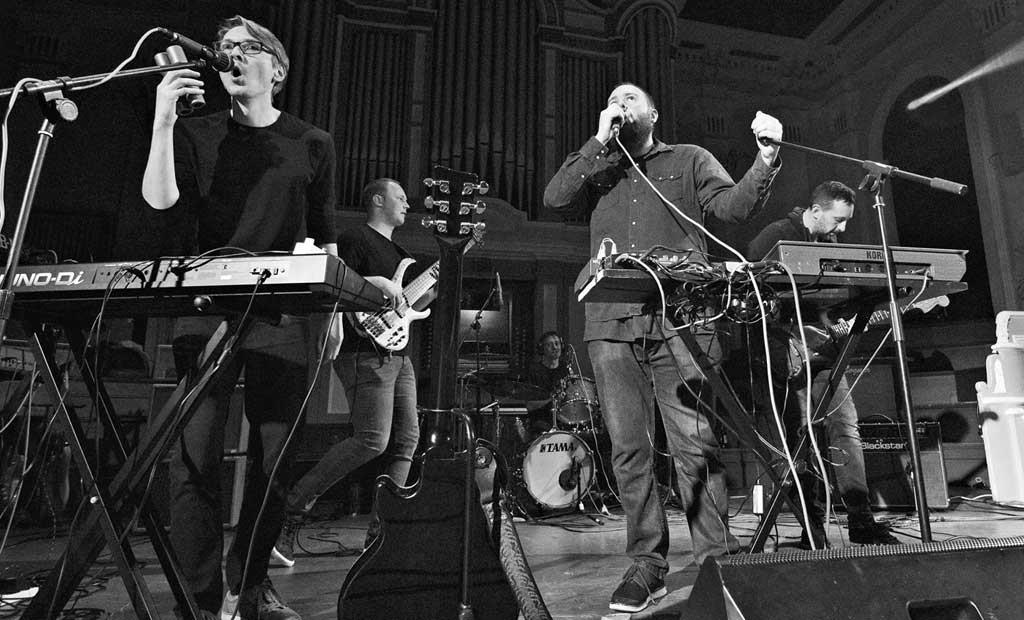 About White Noise Cinema
A collective of various local musos, White Noise Cinema have been together for a little over eight months now and have crafted a 45 minute set of eclectic and cinematic original jams.
Influences range from the obvious (Radiohead / Nine Inch Nails / Talking Heads / LCD Soundsystem) to the less so (Frank Zappa / Sun Ra / Merzbow / Miles Davis) and everything in between.
Ready and willing to turn some faces inside out.
Members
Benjamin Hiorns: Vocals /synths / acoustic guitar
James Atkins: Lead guitar
Ben Allen: Synths / samplers
Tom Paine: Keyboard / percussion / backing vocals
Josh Dibble: Rhythm guitar / brass / backing vocals
Chris Jamieson: Drums
Will Allman: Bass

White Noise Cinema on the web
Facebook: https://www.facebook.com/whitenoisecinemaband
SoundCloud: https://soundcloud.com/whitenoisecinema/sets/worcester-music-festival