Worcester Music Festival 2020 takes place 11th to 13th September 2020.
We are currently putting together our line-up for the 2020 music festival, if you wish to be involved you can either:
Apply to perform at Worcester Music Festival 2020
Apply to volunteer at Worcester Music Festival 2020
To keep up to date, follow us on Facebook, Twitter and Instagram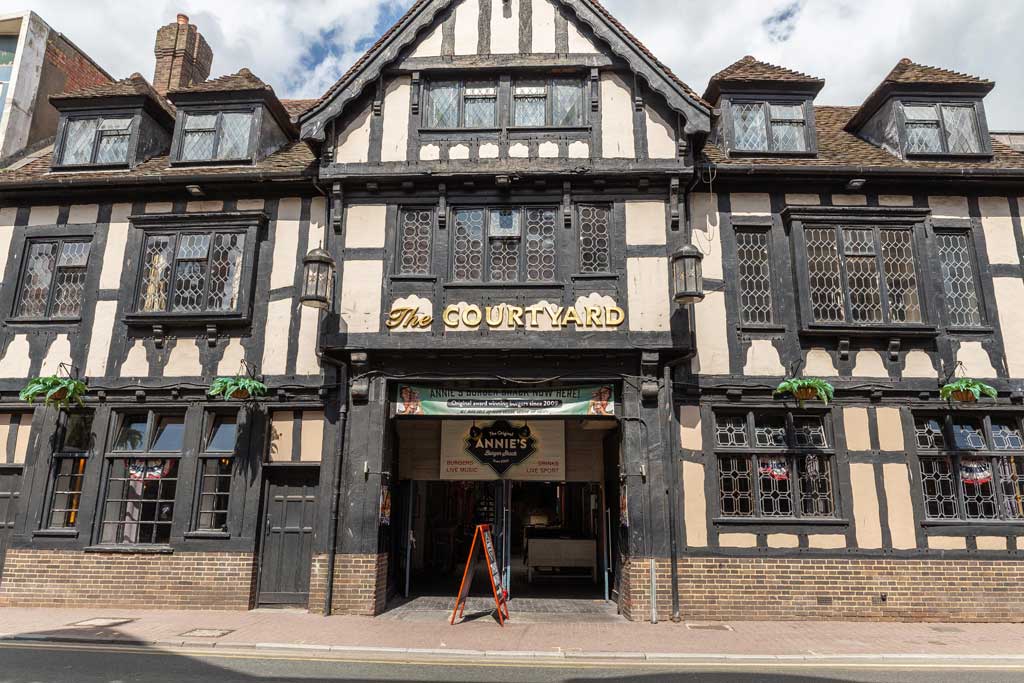 About Annie's Burger Shack
Venue type: Resturant
Disability Access: Yes
Food: Yes
Under Eighteen: Yes until 9pm
Wi-Fi Available:Yes
NEW VENUE FOR 2019
Annie's Burger Shack is one of the newest Live Music venues in Worcester, having hosted 30 awesome gigs this year already!
You can find Annie's in The Courtyard pub on St Nicholas St.
Head inside for fantastic live music events, and check out Annie's menu - 34 authentically American burgers, and EVERY one can be Vegan, Veggie or Meaty! (Annie is a strong believer that everyone should be included at mealtimes).
Take advantage of our pre-gig deal - flash your ticket / handstamp / wristband when you place your order and get 20% off the price of your food!
Address
Annie's Burger Shack
11 St Nicholas Street
Worcester
WR1 1UW
Telephone: 01905 863306
Map & Directions