This act preformed during the 2019 festival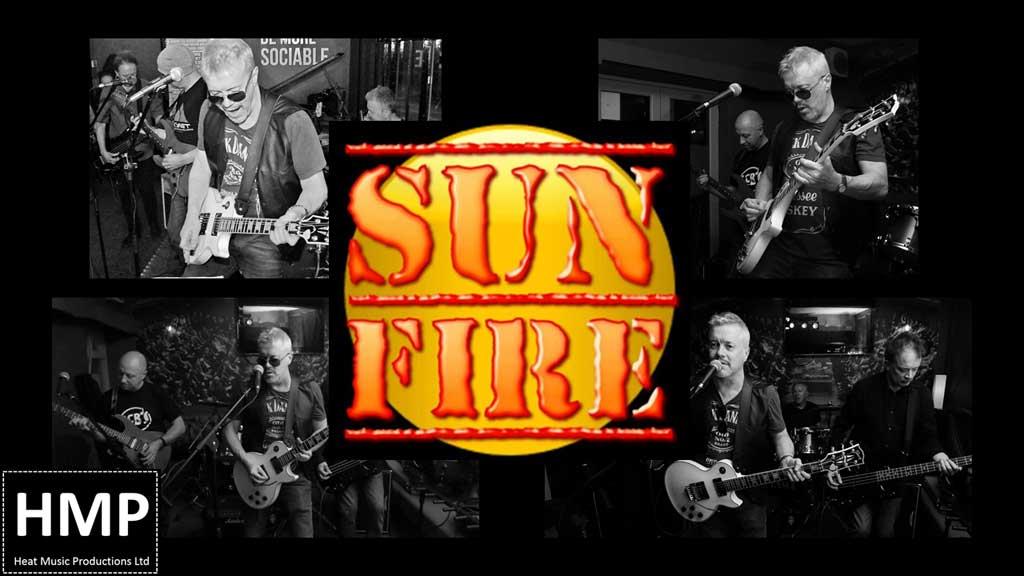 About Sun Fire
Sun Fire has been going since Feb 2014, with current line-up in place since Oct 2016. The band is rock orientated but has it's own distinctive, highly melodic sound and makes original music, with some real classics in the set.
Sun Fire is a gigging band that can offer 2 sets, around 2 1/2 hours of music, or tailor a set for shorter gigs where appropriate. Sun Fire also enjoy playing covers and include these in our sets from time to time.
Come and check us out - you know you want to!
Members
Ady Beckwith: Guitar
Vinnie Liotta: Guitar
Clyde Martin: Bass
Howard Dawson: Drums

Sun Fire on the web
Facebook: https://facebook.com/adytheguitar/