This act preformed during the 2019 festival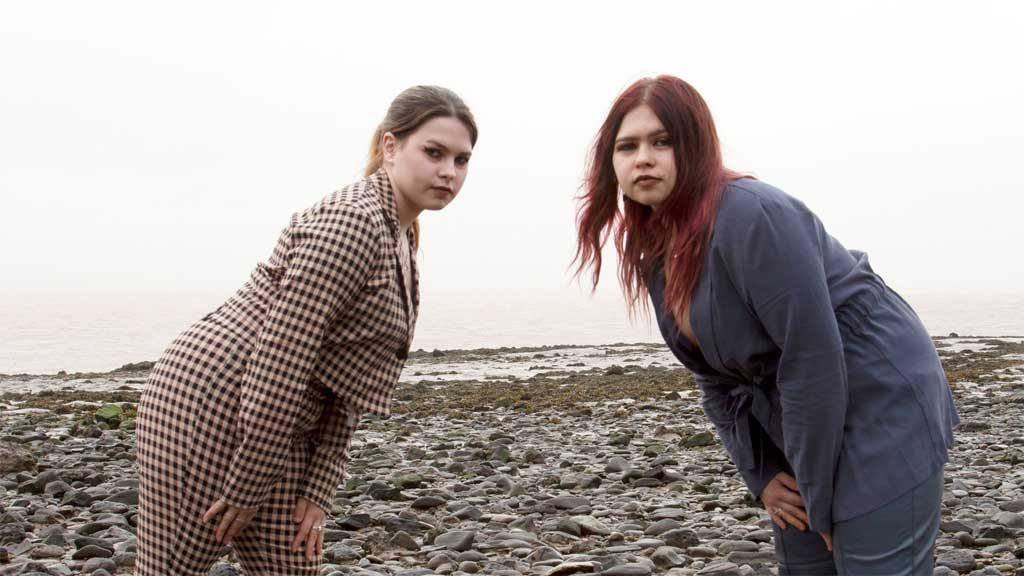 About Miss Kill
Alannah and Felicity Jackson perform under the singular moniker of Miss Kill. Take a wild guess how placid and demure they aren't. Miss Kill formed at the end of 2017 when 16 year old Alannah Jackson cast off her acoustic guitar in favour of a sonic blue Fender Mustang in tribute to her hero Kurt Cobain.
To fulfill her teenage grunge dream she then forced her 17 year old socially dysfunctional sibling Felicity Jackson to take up the drums. At the start, making music seemed hard for both carefree girls, but they seemed to develop some ideas when they stayed up past ‪3am‬ in the morning jamming loud in their home based, practise room whilst neighbours banged at the door with noise complaints. Those loud nights of practising brought the ramped up amps they endure at home onto the stage which gives every crowd they perform to the kind of ferocious volume that your own mother might encourage you to turn down, were you at home.
They have been reviewed as bringing 'Äúdisproportionate and incredible energy from the moment they start their set of relentless thundergrunge.'ÄĚ Alannah Jackson the lead singer songwriter / guitarist was pronounced as 'Äúshowing off her incredible vocal range and strength through stand-out songs like 'ÄėViolence'Äô and 'ÄėBeing A Girl.'Äô 'Äú and Felicity Jackson the drummer was said that she 'Äúhits the drums with such vehemence that you wondered quite what they had done to offend her.'ÄĚ This was comments from a review both girls gained from headlining a Bristol gig. They only have their one EP to show off, but with listening to the rumbling grunge of their Love, Loss & Rejection EP, you might briefly wonder whether Kurt Cobain and Courtney Love had any additional, secret offspring.
Members
Alannah: Guitar / main vocal
Felicity: Drums / backing vocal

Miss Kill on the web
Facebook: https://www.facebook.com/misskillband/
Twitter: MissKill_band
SoundCloud: https://soundcloud.com/misskill
Instagram: @misskill_band