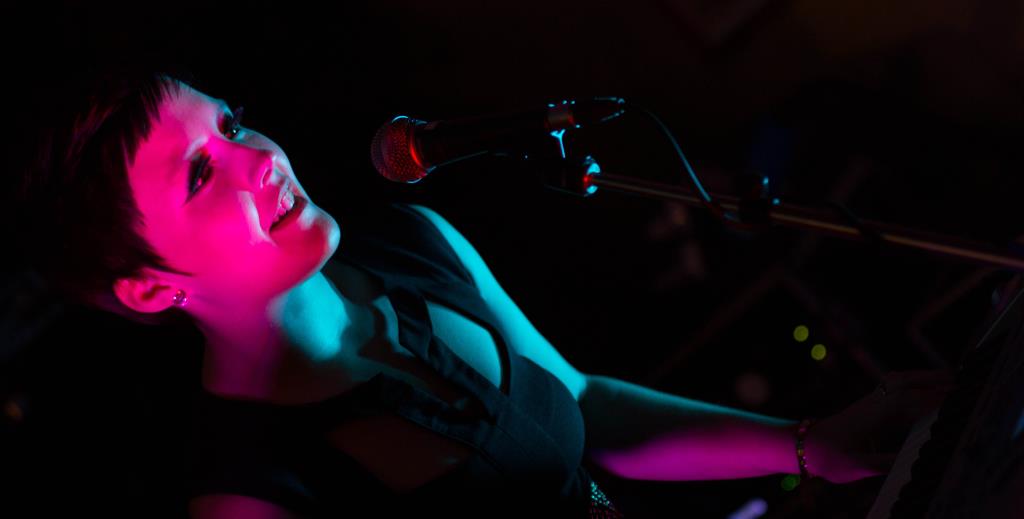 About Becky Rose
Becky has performed over 250 gigs in the last four years, in a variety of locations including Hereford, Worcester, Birmingham, London and Manchester. Some of the more prestigious venues in which she has played include the Troubadour Club and Amnesty International Headquarters in London. She continues to perform live as often as possible in order to build a fan base, and create not only a buzz from the general public, but interest from labels and companies too.
From the 37,000 musicians who applied to attend the BBC Introducing Musicians Masterclass, Becky was lucky enough to be among the final 40 chosen. This allowed her to visit Abbey Road Studios and talk with artists such as Calvin Harris and Mark Ronson, interview Kissy Sell Out personally, and hand CDs over to the bosses of such companies as Columbia Records and XL Recordings.
One of Becky's songs has made it to number 1 on Amazing Radio's Chart, and she has been played as an unsigned artist on Radio One and BBC 6 music. She also wrote and performed a song for the Queen's visit to the opening of the Hive in Worcester, Europe's first joint university and public library.
Becky is currently being mentored by Air Management, of Air Studios, London, as a result of her dedication to songwriting and live performances.
Becky's performances have a very dramatic feel, which can be fast-paced and energetic or soft and intimate. This reflects the eclectic range of music that she has recorded, both at home and professionally. She will continue to perform live and write music in the hope of become a successful recording artist.
Members
Becky Rose: Keyboard

Becky Rose on the web
Website: http://www.reverbnation.com/beckyrose
Facebook: https://www.facebook.com/beckyroselowe/
Twitter: https://twitter.com/thisisbeckyrose
SoundCloud: https://soundcloud.com/beatsandpoets
Bandcamp: http://beckyrose.bandcamp.com/