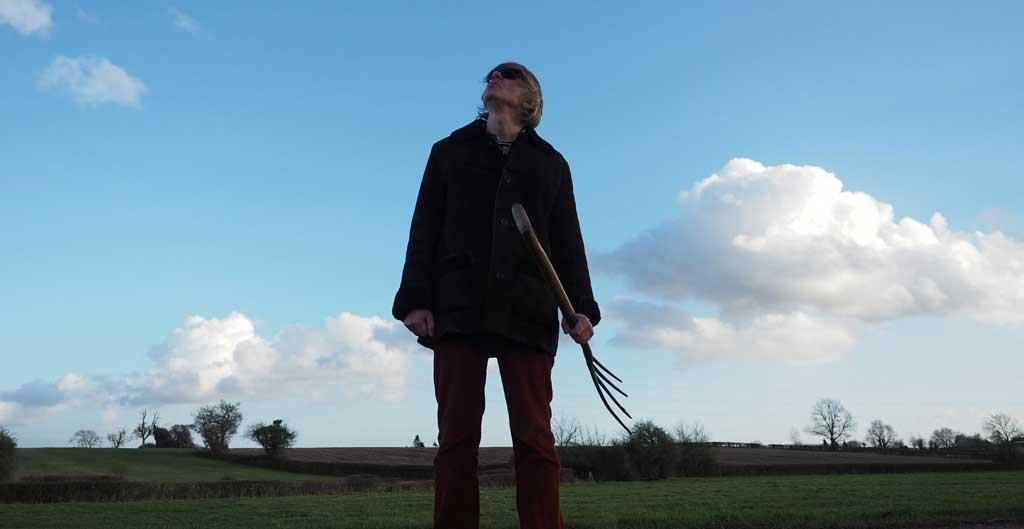 About Vinny Peculiar
Worcester musician and poet Vinny Peculiar [aka Alan Wilkes] has been variously described as - 'An under sung national treasure' [Uncut Magazine 2014] - a warm hearted Morrissey [Q Magazine 2014] and the missing link between Jarvis Cocker and Roger McGough [Irish Times 2014]. He's released eleven albums of outsider pop music to great critical acclaim. New album 'Return of the Native' came out 1/6/18 - a rock n roll concept album inspired by his return to the midlands.
Peculiar has collaborated with Bill Drummond [KLF, SOUP ART], and his various bands have included ex members of The Smiths, OASIS, Aztec Camera & The Fall.
Press notes...
'Vinny Peculiar songs make you laugh and cry and think all at the same time' - Tom Robinson, BBC 6Music
'A well-measured introduction to an under sung national treasure' - Uncut Magazine
'The missing link between Jarvis Cocker and poet Roger McGough and some of the wittiest lyrics this side of Wreckless Eric' - Irish Times
'This fifteen-track album from the Salford based singer songwriter is frankly, unmissable. A real joy' - Americana - UK
'Crashing poppily through Vinnys world of nostalgia and insight every song stuffed to the gills with melody and eccentricity, clever, funny and wonderfully weird' - R2 Magazine
'If Tony Hancock had made pop records they'd have sounded like this' - Uncut Magazine
Members
VP: Vocal / electric guitar / acoustic guitar
Rob Steadman: Keys
Vinny Peculiar on the web
Website: http://www.vinnypeculiar.com
Facebook: https://facebook.com/vinnypeculiarmusic/
Twitter: vinnypeculiar
SoundCloud: https://soundcloud.com/vinnypeculiar
Bandcamp: https://vinnypeculiar.bandcamp.com/