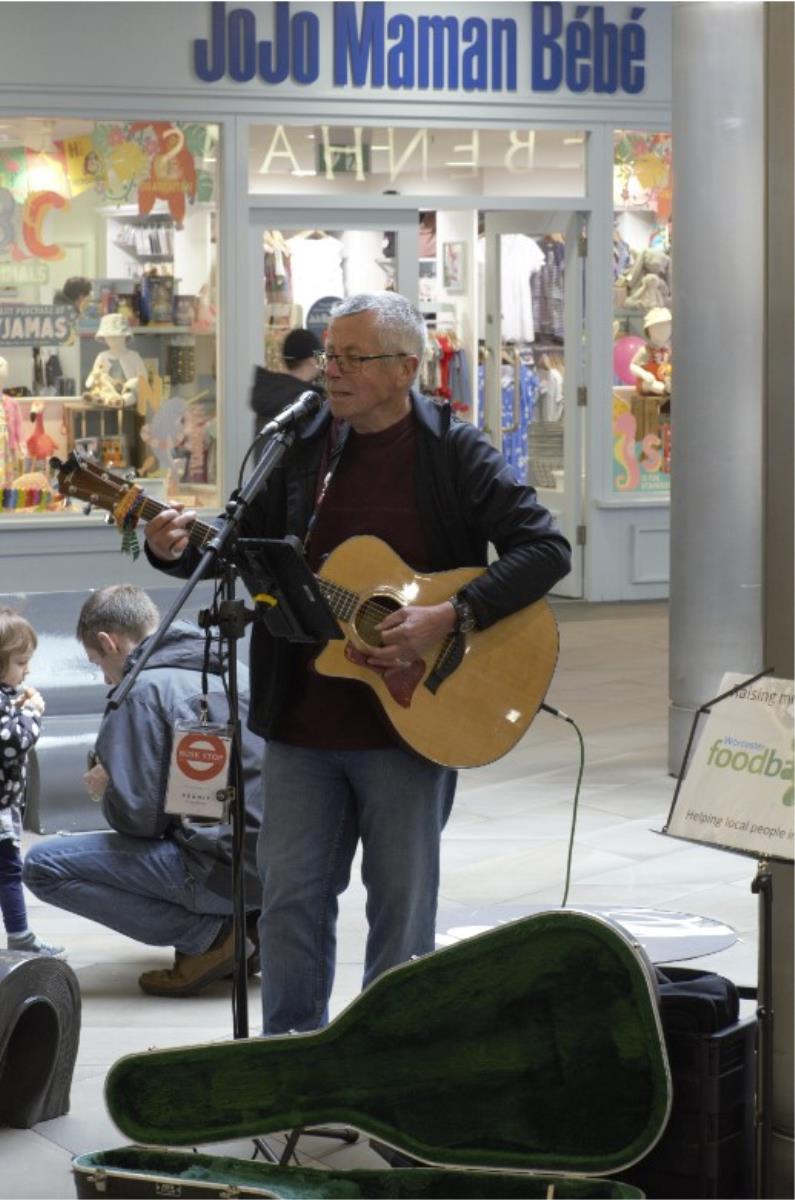 About Kelvin Green
Kelvin joined his first band in 1964. During the late 60s and early 70s, he was a member of several local bands, including Jam Preservation, The Malvern based blues band Undead and the Blend. During his 30 year career in professional fundraising, he wrote and released several charity records, and also sang with both Showaddywaddy and the Swinging Blue Jeans at charity events.
More recently, he has played with both Folkaholics and Celtic Connection Ceilidh band as guitarist and vocalist and is currently involved in 2 local worship groups as well as playing solo and part of an eclectic folk duo.
When he heard about the need for a local foodbank, he used his fundraising experience to obtain startup funding for the project. Lately, he decided to raise one thousand pounds for Foodbank running costs through busking, but has since broken through the two thousand, five hundrend pound mark. He plays a mixture of folk, protest and pop covers, together with some of his own material, influenced by Martyn Joseph and Show of Hands.
Members
Kelvin Green: Guitar / bass / mandocello / ukulele / keyboards / harmonica
Kelvin Green on the web