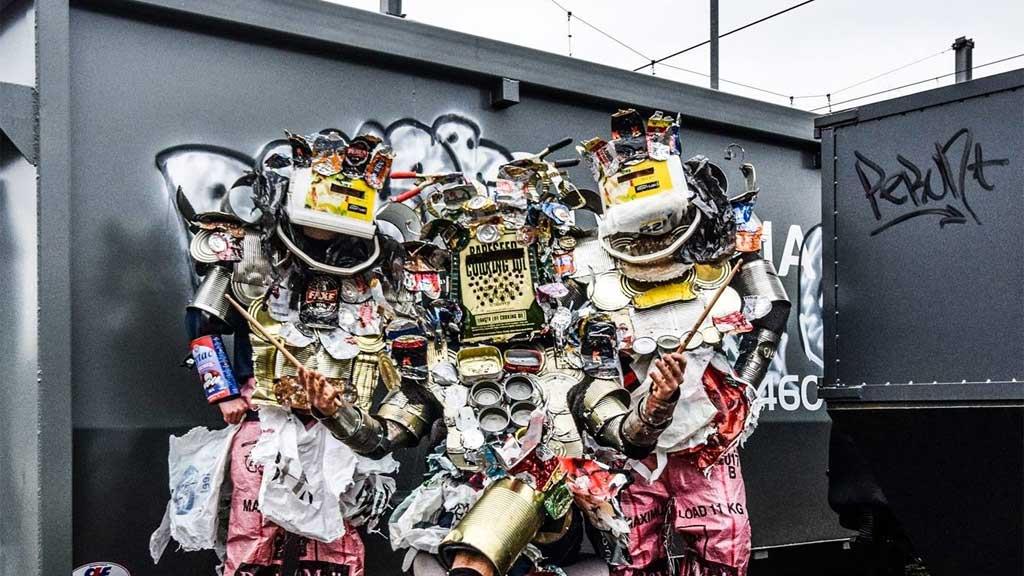 About The Junkoactivewasteman & his Tinphonia
The Junkoactive Wasteman, convicted junkophile.
Worlds 1st ever Tinphonia player. Playing chopped up samples and live breaks.
Once a failed musician working as a freelance bin man, relentlessly picking litter in the backstreets, he drowned in a barrel of toxic waste and was saved by tin cans which fused to his body.
No longer a bin man, but part man, part tin can.
Members
Joe Clark: Drums / samples

The Junkoactivewasteman & his Tinphonia on the web
Facebook: https://facebook.com/thejunkoactivewasteman/
Instagram: @thejunkoactivewasteman