This act preformed during the 2018 festival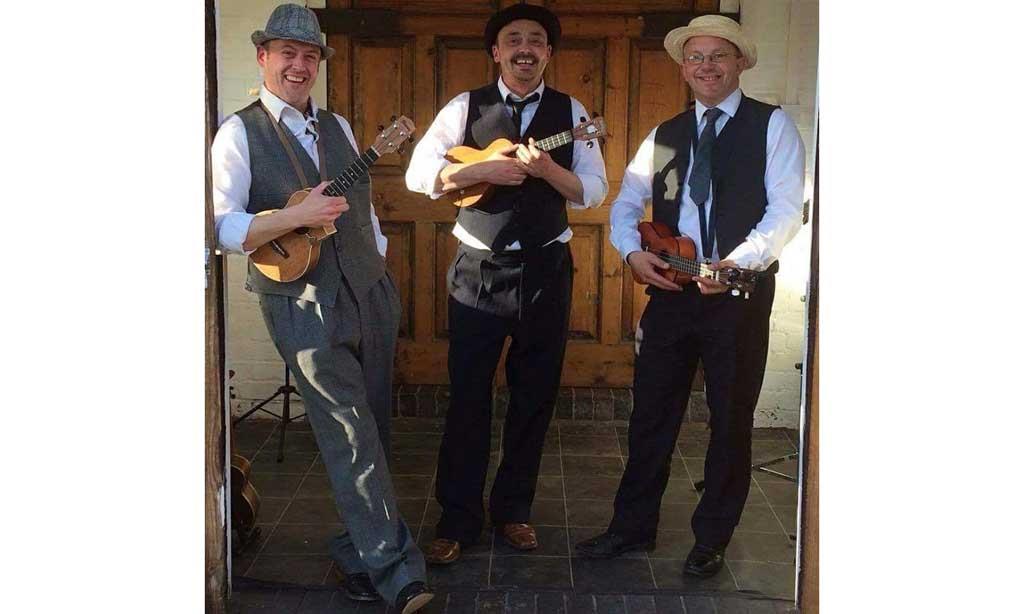 About The Naughty Corner Ukulele Band
The Naughty Corner Ukulele Band are a three-piece outfit based in Worcester. They are all-singing, all-strumming, toe-tapping ukulele players renowned for their mix of well-known covers and instant, hook-laden originals featuring three-part harmonies, strummed and plucked strings and the odd kazoo solo thrown in for good measure.
The band formed at the start of 2015 primarily as a group of buskers to raise money for a band member to run the London Marathon. However repeated offers to play gigs, festivals and weddings encouraged them to commit more time to rehearsing and performing. Regular appearances at local venues and on the streets of Worcester have gained the band an enthusiastic following in the town and on social media.
In 2016 the band released their debut CD entitled 'Ukulele Fundamentalists' and last year followed up with their second CD entitled 'Changing Behaviour'. Both CDs have been well received by Slap Mag with live performances of their recorded work enjoyed at high profile events such as the Severn Sounds Festival, Malvern Rocks, WestFest and the Worcester Music Festival.
Members
Gez Griggs: Ukulele
David Pygott: Ukulele
Kevin Kilmartin: Ukulele

The Naughty Corner Ukulele Band on the web
Website: www.thenaughtycornerukuleleband.com
Facebook: https://facebook.com/TNCukuleleband
Twitter: TNC_ukuleleband