This act preformed during the 2018 festival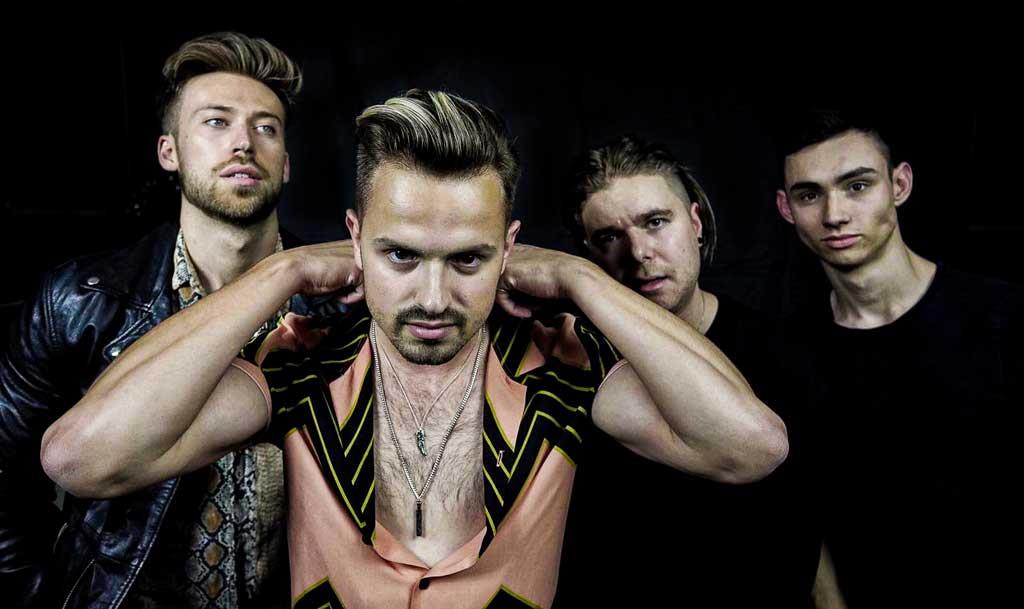 About Lower Loveday
Lower Loveday combine melodic pop and their indie roots to create a catchy and radio friendly sound. Started by Drummer - Tom Garbett and Singer - Mark Washington when they reconvened their love of music after they met travelling in Australia. The two decided to try to make music their career, starting out with the songs Tom had written whilst at university. After a Personnel change of their guitarist and bassist for current members Chris Francis (Guitar) and Stuart Creed (Bass), the band took its current form and started to gain momentum.
A combination of Chris's heavy rock background and Stuart's technical set up allow the band to create a full live sound despite the minimal set up. After reaching the Soundwaves regional final for the Birmingham area held at the 02 Academy, the band's new track "UFR" was played by Tom Robinson on BBC Radio 6 for his weekly introducing playlist. BBC Hereford and Worcester's Andy Marston has also played tracks "You Could've Been My Queen" and "I'd Do Anything You Wanted" on two of his shows.
The Band have a series of UK dates now booked in place for this summer and hope to build on these dates by adding more gigs and to continue to build their sound.
Members
Chris Francis: Guitar
Mark Washington: Vocals
Tom Garbett: Drums / backing vocals
Stuart Creed: Bass

Lower Loveday on the web
Website: http://www.lowerloveday.com
Facebook: https://facebook.com/pg/lowerloveday
Twitter: lower_loveday
SoundCloud: https://soundcloud.com/lowerloveday