This act preformed during the 2018 festival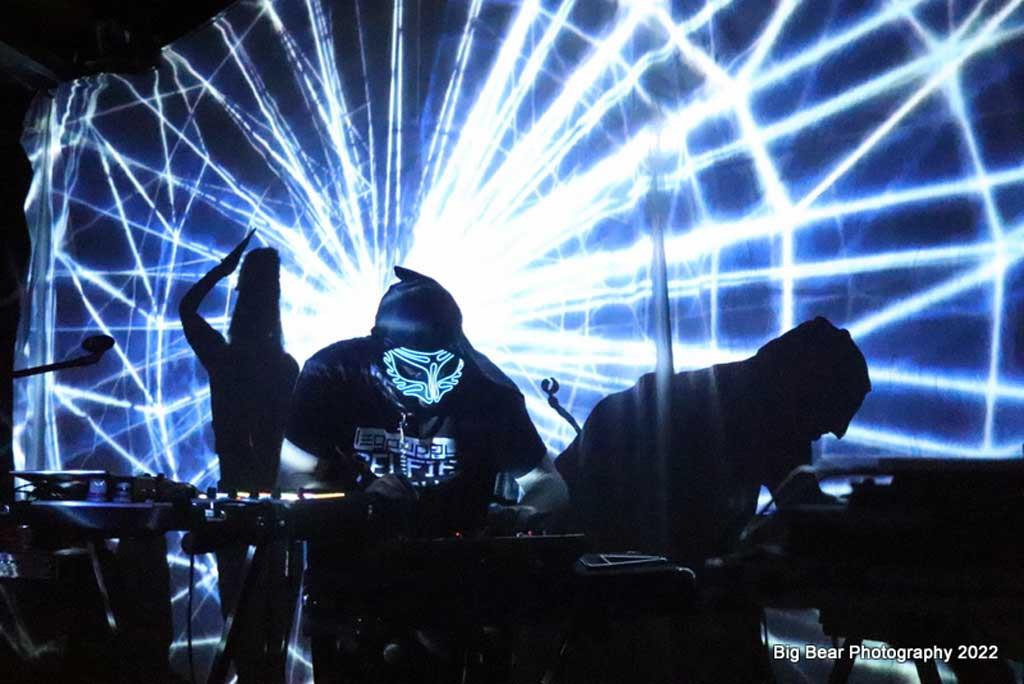 About Leg Puppy
South London's enigmatic electro-post-punks LegPuppy continue their satirical attack on the modern world with tracks including 'Meds and Beer', 'Selfie Stick Narcissistic Prick', & 'Paranoid' It's a brilliant showcase for what they're all about; humour, satire, and a whole lot of personality.
"Meds and Beer, beautifully formed one chord driven satirical punk" BBC Introducing
The band gained the tag "Fully paid up members of the South London lunatics performers collective" from Tim Perry at Windmill Brixton.
The bands influences range from The Fall, The Prodigy, Massive Attack & Underworld, not to mention comedy classics such as Nathan Barley, Alan Partridge & Vic & Bob.
Members
Darren Laurence aka Oogan - Songwriter, keys, drum machines, sampler, vocalist
Rich Bass - Bass
Voi Vang - Vocals, Guitar
Bev Edmonson aka Booby - Vocals
Vaat Dafuq- Guitar
Simon James aka Hugo Bamoboo - Clown
Leg Puppy on the web
Website: https://legpuppy.co.uk
Facebook: https://facebook.com/LegPuppy
Twitter: LegPuppyMusic
SoundCloud: https://soundcloud.com/legpuppy/meds-and-beer
Bandcamp: https://legpuppy.bandcamp.com/