This act preformed during the 2018 festival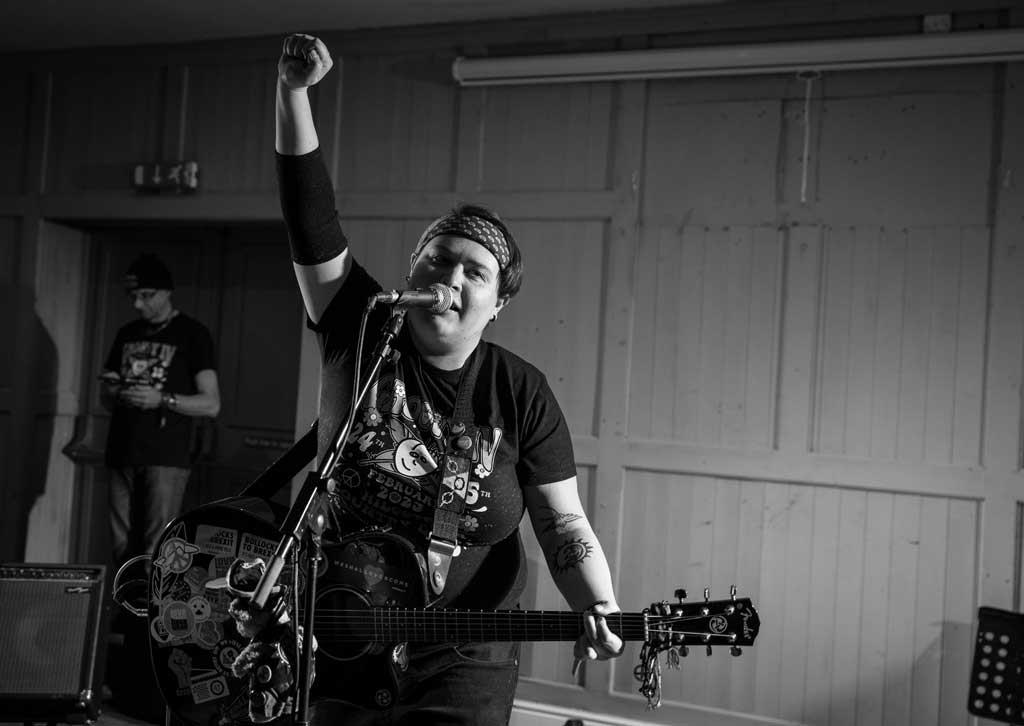 About Jess Silk
Jess Silk is a singer songwriter from the Black Country who has been penning songs since her early teens.
Over the past few years her style has developed into a husky, shouty brand of folk music that often has her being likened to a female Frank Turner or Billy Bragg.
With two self-produced EPs, Jess gigs a lot around the Midlands and her debut album, a collection of songs that she has been writing and gigging with over the past couple of years, is set to be released in early 2018.
Members
Jess Silk: Acoustic guitar

Jess Silk on the web
Facebook: https://facebook.com/JessSilkMusic/
Twitter: silkj1
SoundCloud: https://soundcloud.com/jesssilk
Reverb Nation: https://www.reverbnation.com/jesssilk
Bandcamp: https://jesssilk.bandcamp.com/