This act preformed during the 2018 festival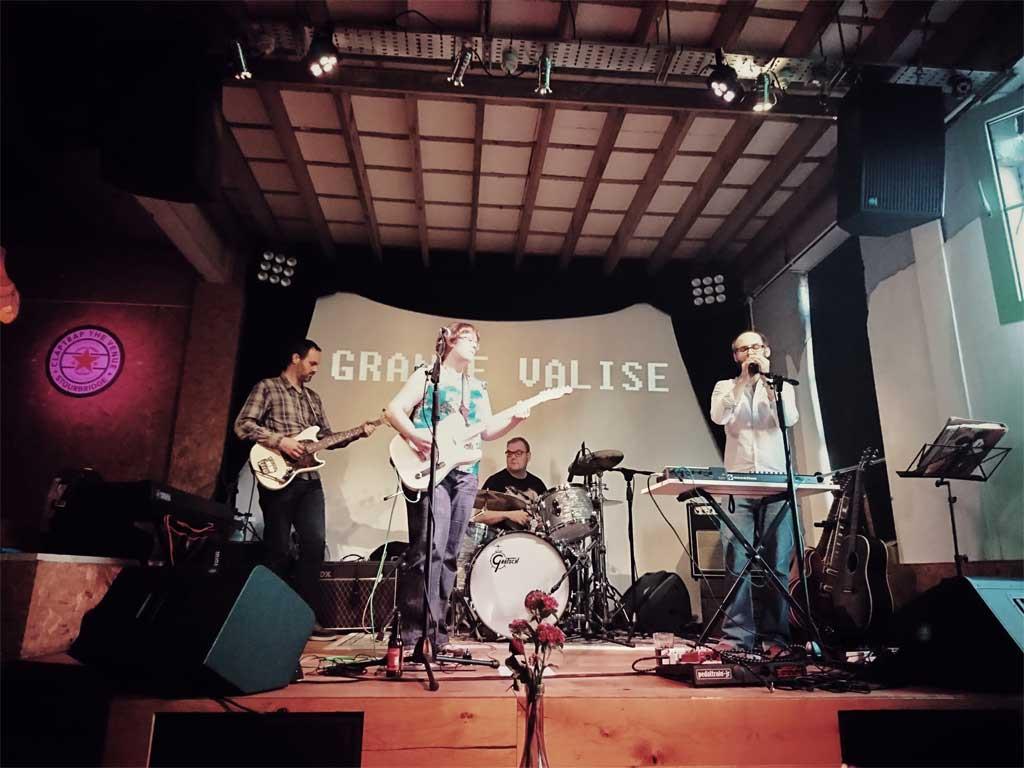 About Grande Valise
Grande Valise are a four piece electronic indie-pop band specialising in love songs to feats of engineering and lost industry.
After releasing their home-brewed, wonky guitar pop debut record, "Minnewater" in 2013, they gave in to their inner disco ball and danced off into the world of synths.
The band is currently working on "Glass & Keys", a personal history of the Black Country in handy album-length form.
Members
Andy Miles: Guitar / keyboard
Becky Pickin: Keyboard / guitar
John Napier: Bass
Carl Bayliss: Drums

Grande Valise on the web
Website: http://www.grandevalise.co.uk
Facebook: https://facebook.com/gvalise
Twitter: GrandeValise
Bandcamp: https://grandevalise.bandcamp.com