This act preformed during the 2018 festival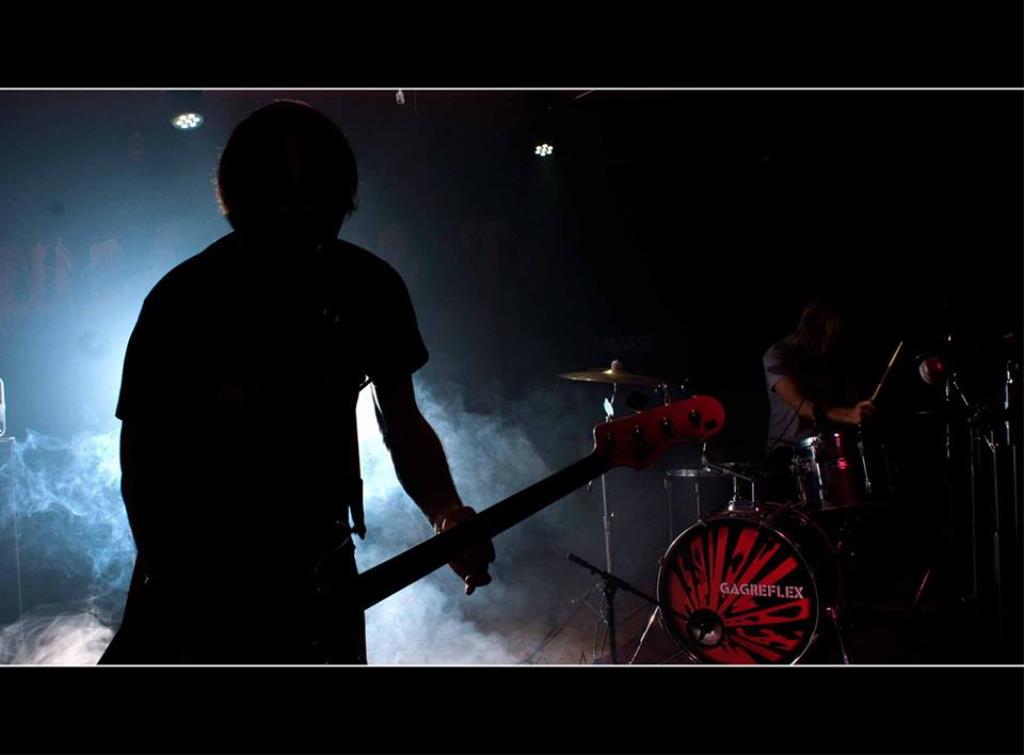 About GagReflex
"A two-headed punk rock machine - small enough to tour in a car; big enough to take your face clean off"
Spawned from the ashes of a band that imploded trying to write the most complicated songs known to man, the two heads that are GagReflex decided that they needed a new MO. Enter a new approach - brave, obtuse, defiant, yet simpler, and more fun - bass and drums - that's all you need, right?
The line up never got finished. It never will.
Members
Stu Hawkins: Bass / vocals
Seb Goffe: Drums / vocals

GagReflex on the web
Website: www.gagreflex.net
Facebook: https://facebook.com/gagreflexmusic/
SoundCloud: https://soundcloud.com/gagreflex/ill-be-the-hyena
Bandcamp: http://gagreflex.bandcamp.com