This act preformed during the 2018 festival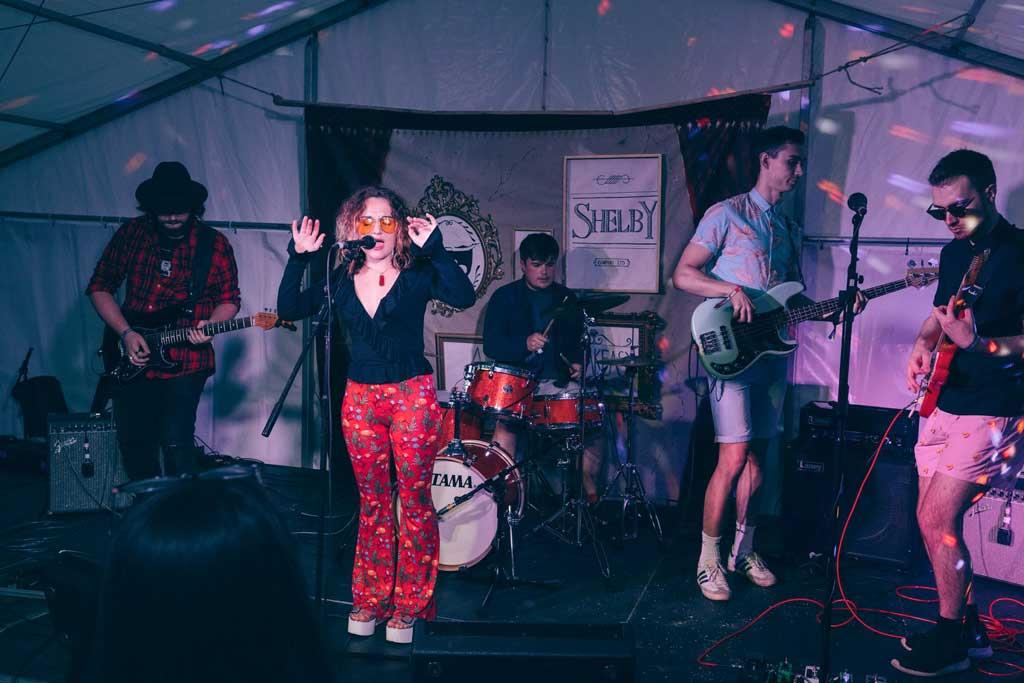 About Coat of Many
Coat of Many are a five piece band from Kidderminster, with timeless vocals from main singer Theone Dawes and gripping guitar solos from main guitarist Ethan Webster.
They draw inspiration from reggae artists like Bob Marley, Toots and the Maytals, and blues artists such as Jimi Hendrix and Stevie Ray Vaughan.
Ben Gillman busts out the bass-lines and the occasional bass solo whilst reggae rhythm master Leo Hopley gives the crowd beat to bop to. Tom McKeever completes the band's sound.
Members
Theone Dawes: Vocals
Tom McKeever: Guitar
Leo Hopley: Drums
Ben Gilman: Bass
Ethan Webster: Guitar

Coat of Many on the web
Facebook: https://facebook.com/CoatOfMany/
Twitter: CoatOfManyUK
SoundCloud: https://soundcloud.com/user-314552537
Bandcamp: https://coatofmany.bandcamp.com